Buddy Bosu Backyard Burner
This workout is SUPER FUN! We had a blast creating AND doing it and are confident that you will have fun too! For this workout you'll...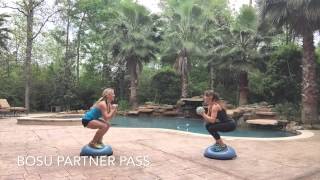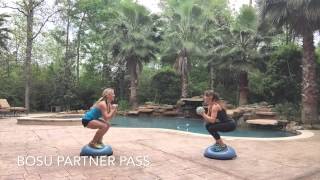 "Bosu Partner Passes" Duration: Perform this exercise on the clock for 30 seconds. Take a 20 second brake and then repeat for a total...